5 Easy Ways to Bulk Up Emergency Savings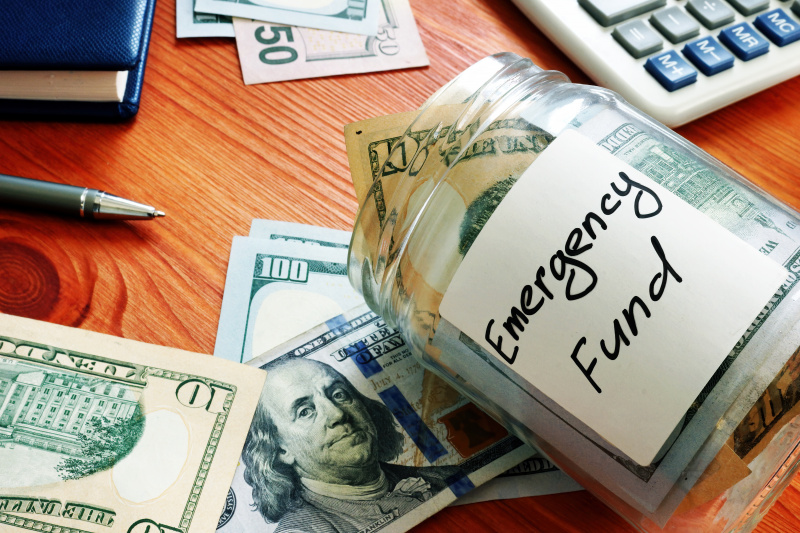 The good news, as we emerge from the COVID-19 pandemic, is that most Americans have paid down credit card debt, largely by re-assigning funds they might otherwise have used for travel, entertainment or dining out. In fact, total credit card debt in the U.S. dropped by 13% by the end of the third quarter of 2020, according to the Federal Reserve.
But many people still need to bulk up emergency savings. Only 39% of Americans have enough savings today to pay for an unexpected $1,000 expense, reports a Bankrate.com survey. If your income is stable, use any combination of these five easy ways to stash away extra emergency funds.
Reduce Monthly Bills - There are many ways to do this. Ask for lower interest rates on credit cards and other loans. Bundle internet, phone and cable bills. Examine where you are overspending; coffee shop or bar bills? Unused memberships or subscriptions? Too many frivolous purchases?
Reassess Credit Card Habits - Credit card balances add interest that burns through your budget. Pay down balances as quickly as possible and use credit cards as 30-day accounts, preferably with cards that pay you back in cash or other rewards.
Sell What You Don't Use - Whether it's outworn clothing, unused kitchen ware or an extra car or TV, if you're not using it, sell it either online or at a garage sale, and squirrel away the cash.
Pick Up a Side Hustle - If you can write, bake, babysit, or mow a lawn, sell your skills for extra income. Advertise locally or on websites like Fiverr that let you list your services.
Keep Your Money Safe - Even with interest rates still at record lows, a savings account at an online bank or local community bank is still the best way to make sure you'll be able to access the money when you need it most.
Reprinted with permission from RISMedia. ©2021. All rights reserved.
---
Also in This Issue: